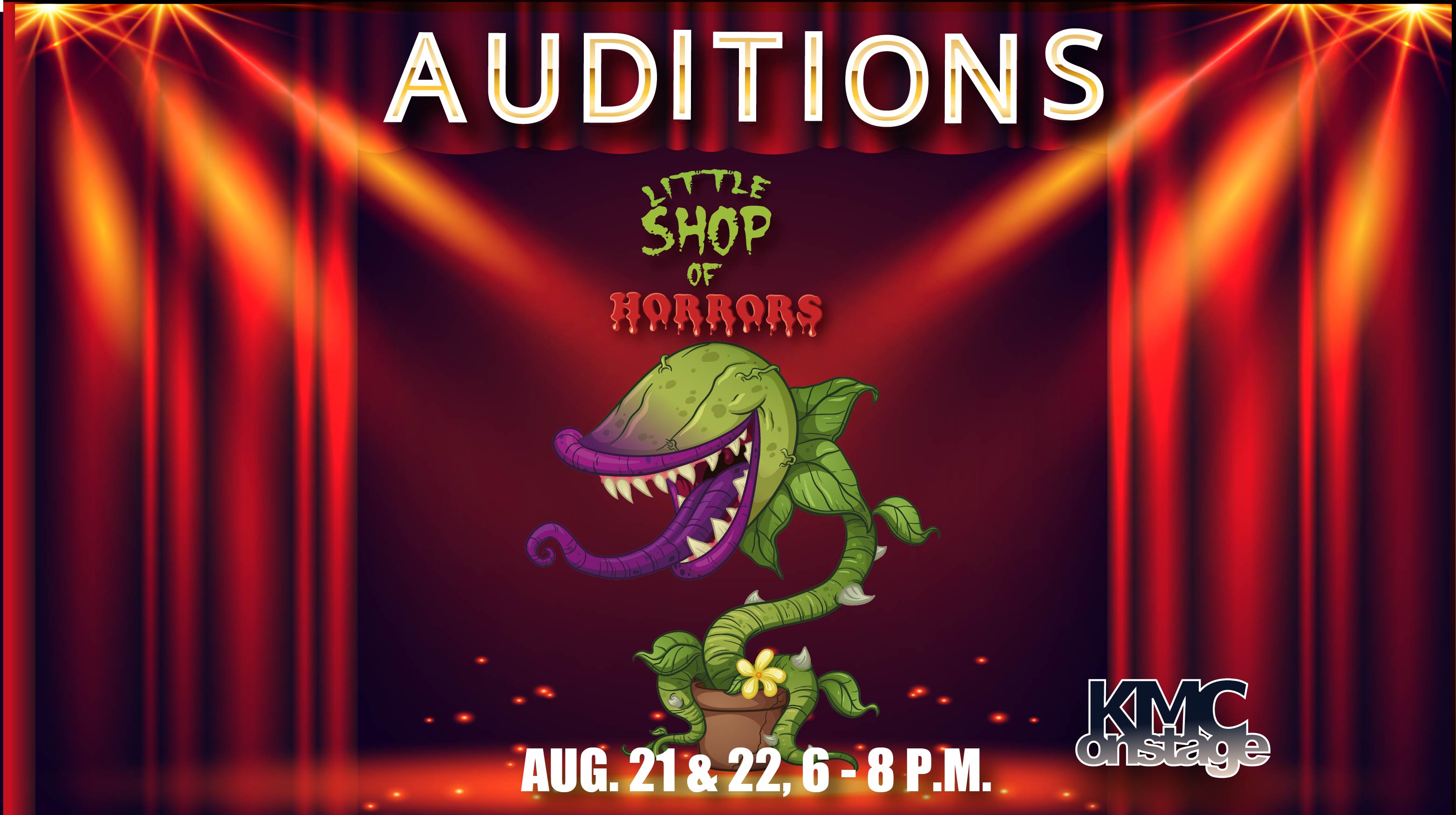 Auditions: Little Shop of Horrors
Date: Aug 21, 6 p.m. - 8 p.m.
KMC Onstage - Kleber Kaserne, Bldg.3232 Kaiserslautern, Rhineland-Palatinate Germany Google Map
Open to all.
Auditions will be Aug 21& 22 from 6-8 pm at the KMC Onstage Theatre on Kleber
Please be ready to sing a prepared song, learn a short dance piece, and do a cold reading for the director.
Play Summary:
Meek flower shop assistant Seymour pines for co-worker Audrey. During a total eclipse, he discovers an unusual plant he names Audrey II, which feeds only on human flesh and blood. The growing plant attracts a great deal of business for the previously struggling store. After Seymour feeds Audrey's boyfriend, Orin, to the plant after Orin's accidental death, he must come up with more bodies for the increasingly bloodthirsty plant.
Contact
Tel:

0631-411-6626

Military DSN Tel:

483-6626