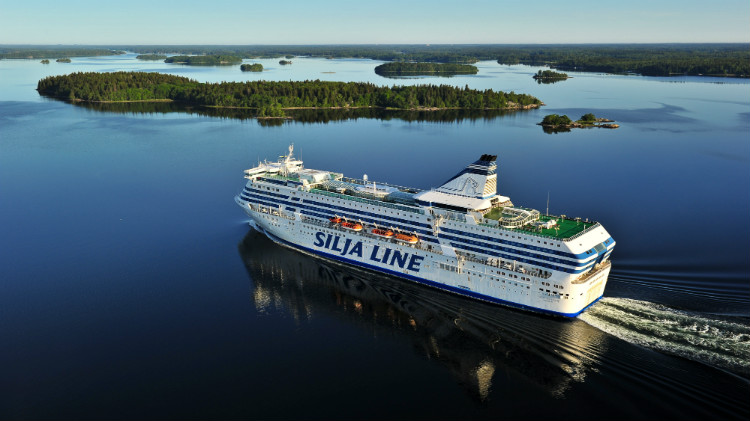 Baltic Sea "White Nights" Cruise
Date: Jun 23 2020, 6 a.m. - Jun 30 2020
Kaiserslautern Outdoor Recreation - Pulaski Barracks Bldg. 2905 Kaiserslautern 67661 Google Map
23 June: Kaiserslautern to Riga
After your morning flight to Latvia, you will have a tour of Riga, and plenty of free time to explore the largest city in the Baltic states (overnight Riga)
24 June: Riga to Stockholm
After enjoying the afternoon in Riga's city center, at the mouth of the Daugava river, you will board the MS Isabelle for an overnight cruise to Stockholm, Sweden. On one of the longest days of the year, the sun will be reluctant to set, allowing you to enjoy the ships outer deck, disco and nightclub until early in the morning. (overnight onboard)
25 June: Stockholm
In the morning you will tour the Swedish capital, and have the afternoon free to visit its many attractions, including the Vasa Museum, the ABBA museum, and the Royal Palace. You have nothing but free time until you sail tomorrow afternoon. (overnight Stockholm)
26 June: Stockholm to Tallinn
Even though you check out of your hotel in the morning, you will have all morning to continue your sightseeing in Sweden. In the afternoon you will board the MS Baltic Queen for another evening of at sea activities. (overnight onboard)
27 June: Tallinn
Disembarking in Tallinn you will find yourself just a few steps away from the center of Estonia's medieval capital city. A guided tour of the city center will familiarize you with its layout, and you will have plenty of free time in the afternoon and evening to investigate its many bars, restaurants and boutiques. (overnight Tallinn).
28 June: Tallinn to Helsinki
Finland is just two hours away from Tallinn when you take the Hyperferry across the Gulf of Finland. In Helsinki you will take advantage of another extended evening in the thriving city center and seaside promenade. (overnight Helsinki).
29 June: Helsinki to Stockholm
The final leg of your visit to the Baltic Capitals begins tonight when the Silja Serenade sails from the Port Olympica. This luxurious cruise ship was once the largest on the Baltic Sea, and features an indoor promenade, multiple bars, restaurants and a huge tax free shopping store. The ships many amenities will keep you entertained until long after the late sunset. (overnight onboard)
30 June: Stockholm to Kaiserslautern
After breakfast, a short flight will return you to Kaiserslautern.
Price valid until Tuesday, March 31:
Adults: $1479+ per person
Single Occupancy: $1679+
Child and infant pricing available upon request, based on required airline and rooming requirements
Lufthansa Deadline:
Air ticketing deadline is Tuesday, March 31
Additional airline price supplements may apply to reservations made on or after this date
What to Bring:
Round trip air transportation from Frankfurt including airfare and all local shuttles
1 overnight at a 3 Star Hotel in Riga City Center with breakfast
Overnight cruise Riga to Stockholm on Tallink Romantika or Isabelle with private cabin, breakfast and dinner
1 overnight at a 3 Star Hotel in Stockholm with breakfast
Overnight cruise Stockholm to Tallinn on Tallink Victoria I or Baltic Queen with private cabin, breakfast and dinner
1 overnight at a 4 Star Hotel in Tallinn City Center with breakfast
Hyper-ferry from Tallinn to Helsinki
1 overnight at a 3 Star Hotel in Helsinki City Center with breakfast
Overnight cruise from Helsinki to Stockholm on Silja Symphony or Serenade with private cabin, breakfast and dinner
Guided tours of Riga, Stockholm, Tallinn, and Helsinki
What to Bring:
Comfortable, weather appropriate shoes & clothing
Credit/Debit card and Euro
Military ID and Tourist Passport
Departure: 6 a.m. from Kaiserslautern Outdoor Recreation, Pulaski Barracks bldg. 2905
Return: Around 9 p.m.
Registration Info
All reservations must be made through Army Outdoor Recreation.
Download and complete the reservation form (.pdf) before contacting Army Outdoor Recreation to reserve your space.
Army Outdoor Recreation, Kaiserslautern Community
Pulaski Barracks, Bldg. 2905
Airline Rules:
1 piece of stowed luggage up to 23 kg (50 lbs) and 1 piece of hand luggage under 10 kg (22 lbs)
Size and shape restrictions may apply at the gate, resulting in additional baggage fees
In-flight meals and alcoholic beverages are not included
Kaiserslautern Outdoor Recreation is not responsible for any changes made by Lufthansa to their rules after publication
Cancellations:
10% for cancellations made prior to Tuesday, March 31
20% for cancellations made on or after Tuesday, March 31
40% for cancellations made on or after Monday, June 1
80% for cancellations made on or after Monday, June 8
100% for cancellations made on or after Tuesday, June 16

In the event that a customer cancellation results in a fee charged to Outdoor Recreation, regardless of the date of that cancellation, the total sum of those fees will be passed along to the customer.
ODR strongly recommends all participants purchase individual travel insurance policies to cover military contingencies. Check with USAA, ADAC or your credit/debit card provider for insurance to provide additional coverage for military duty.
Contact