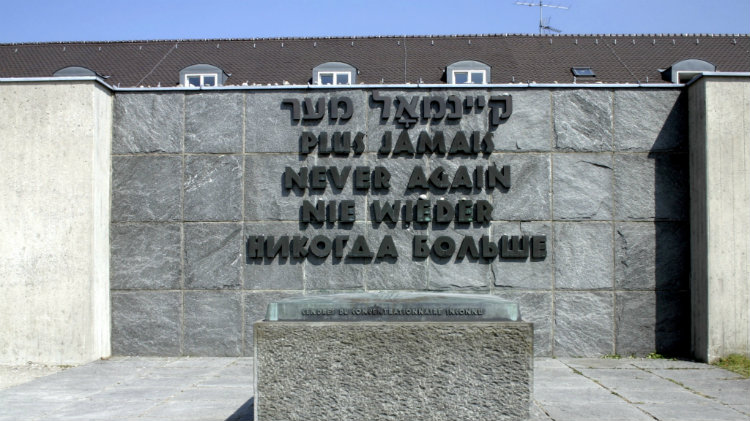 Dachau Concentration Camp and Munich Express
Date: Aug 22 2020, 4 a.m.
Kaiserslautern Outdoor Recreation - Pulaski Barracks Bldg. 2905 Kaiserslautern 67661 Google Map
Visit one of the most unforgettable places in Germany, Dachau Concentration Camp.
In many people's minds, Dachau is one of the most important places to visit while living overseas. The Dachau Concentration Camp was the first camp in Germany and was the prototype for the entire camp system and is now a self guided memorial to all victims of the Holocaust. After a morning exploring this darkest part of European history, you will spend the afternoon in Munich, a much cheerier setting and Germany's 3rd largest city. In Munich you will have plenty of time to marvel at the rebuilt architecture, stroll through the English Garden, shop on the designer Maximillianstrasse or visit one of many museums, including the Deutsches Museum, the world's largest science and technology museum. Your free e-guidebook downloaded from Army Libraries will allow you to find the best destinations in the city!
Don't miss this chance to visit Munich. Reserve your space with Kaiserslautern Outdoor Recreation.
Price:
Adults: $79 per person
Children under 12: $59 p.p.
Trip Includes:
What to Bring:
Comfortable, weather appropriate shoes and clothing
Credit/Debit Card or Euro
VAT forms
Military ID
Departure: 4 a.m.
Return: Around 1 a.m. on Sunday
Registration Info
All reservations must be made through Kaiserslautern Outdoor Recreation or Webtrac. Sign up today by contacting:

Army Outdoor Recreation, Kaiserslautern Community
Pulaski Barracks, Bldg. 2905
Cancellation Policy:
Cancellations requested 48 hours prior to trip departure will receive a 90% refund.
Cancellations made less than 48 hours prior to departure will receive a 50% refund.
There are no refunds for no-shows or cancellations made less than 12 hours prior to departure.

In the event that a customer cancellation results in a fee charged to Outdoor Recreation, regardless of the date of or reason for that cancellation, the total sum of those fees will be passed along to the customer.
COVID Precautions:
Trip timelines and schedule are subject to change at any time due to changes in COVID restrictions.
All trips are departing from the Pulaski Sports Pavilion in Pulaski Park until further notice.
Masks covering your nose and mouth are required at all times on the bus.
Hands must be sanitized before boarding the bus.
Enter and exit through the rear door only.
Seats may be assigned in advance to promote physical distancing and contact tracing. Requests for specific seats are not being accepted.
All passengers must provide full name, physical address and phone number for contact tracing purposes.
Eating and drinking in ODR vehicles is not authorized
All Travel Documentation is the responsibility of the passenger. Border restrictions may occur at any time without warning. Many European countries are expected to continue entry restrictions for personnel traveling only on US Tourist Passports. Therefore ODR strongly recommends that all travelers travel with both their tourist and official passports and/or SOFA card.
Contact