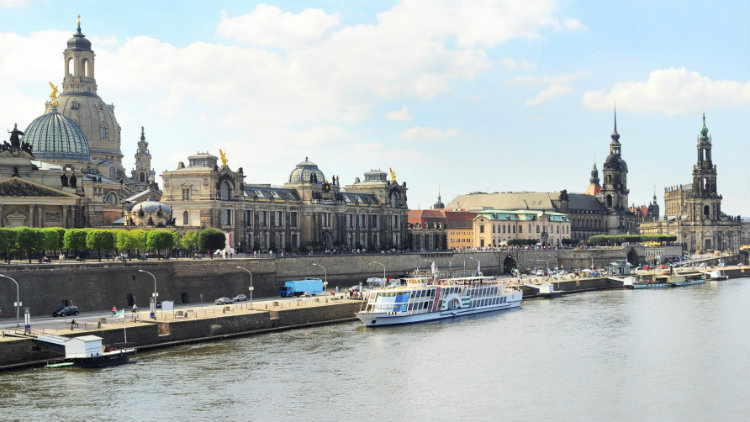 Date: Aug 12, 1 a.m.
Outdoor Recreation - Im Haderwald Kaiserslautern 67661 United States Google Map
Visit Dresden, the rebuilt East German metropolis!
While it took 60 years to complete the rebuilding of Dresden after World War 2, the capital of the Freestate of Saxony is once again "Florence on the Elbe". As you marvel at the beautiful city, you will see not only the Baroque architecture Dresden is famous for but many other building styles and over 13,000 cultural monuments. In Dresden, you can visit multiple museums, enjoy stunning views of the old town from both sides of the Elbe river, and take a visit to Pfund's Dairy, holder of the Guinness World Record for the "World's Most Beautiful Milk Shop". The German tradition of Coffee and Cake (Gaffee un Guchn) originates in Saxony, and you will want to save time for an afternoon "Coffee Cruise" on one of the steam powered paddleboats plying the river. But instead of saving room for dessert, in Dresden you will want to save room for a hearty dinner of many Saxon specialties. A free e-travelguide downloaded from Army libraries will help you find everything you wish to see in Dresden.
Reserve your space on this trip to the "Jewelbox" with Kaiserslautern Outdoor Recreation today!
Price:
Adults: $99 per person
Children under 12: $49 p.c.
Trip Includes:
Round trip tour bus transportation
Departure: 1 a.m. from Kaiserslautern Outdoor Recreation, Pulaski Barracks bldg. 2905
Return: Around 3 a.m. on Sunday
Reserve your space: Before the Wednesday prior to trip departure
What To Bring:
Comfortable and weather appropriate shoes and clothing
Still or video camera
Credit/Debit card or Euro
VAT forms
Military ID
Registration Info
All reservations must be made through Army Outdoor Recreation or Webtrac. Sign up today by contacting:
Army Outdoor Recreation, Kaiserslautern Community
Pulaski Barracks, Bldg. 2905
Outdoor Recreation Cancellation Policy
Contact