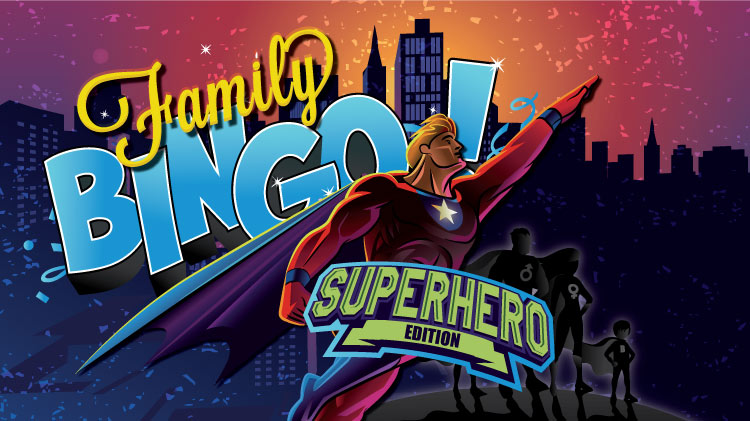 Family Bingo, Superhero Edition
Date: Jul 22, 11 a.m.
Kazabra Club - Vogelweh, Bldg. 2057 Kaiserslautern, Rhineland-Palatinate 67661 Germany Google Map
Play Family Bingo, Superhero Edition at Kazabra Club for your chance to win big! This special bingo event will feature various superhero prizes, cash and more!
All ages are welcomed to play.
Must have a valid ID card to purchase bingo cards, play and collect cash.
Official game rules will be provided at the event.
Food and drinks will be available for purchase.
Come out and join the community to see if you have the lucky card to win "BINGO"!
Cost
Cards are $10 each, buy 5 and get 1 free.