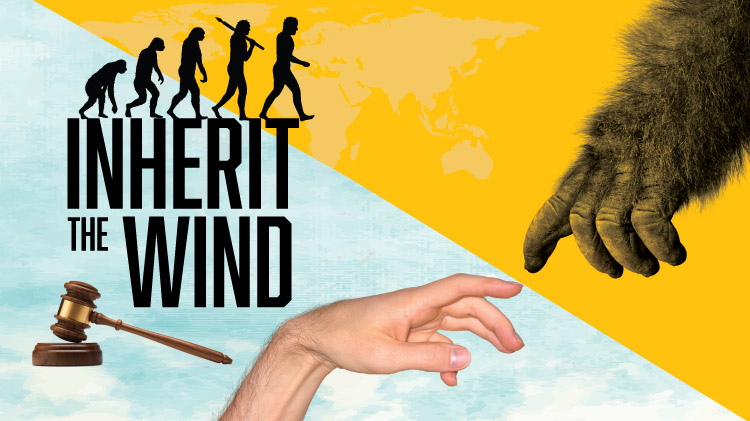 Note: This event has already passed.
Date: Apr 20 2018, 7 p.m.
KMC Onstage Theater - Kleber Kaserne Bldg. 3232 Kaiserslautern 67657 Google Map
Join KMC Onstage for their production of Inherit the wind!
March 23, 24 & April 13, 14, 20, 21 at 7pm
March 25 & April 15, 22 at 3pm
The accused was a slight, frightened man who had deliberately broken the law. His trial was a Roman circus. The chief gladiators were two great legal giants of the century. Like two bull elephants locked in mortal combat, they bellowed and roared imprecations and abuse. The spectators sat uneasily in the sweltering heat with murder in their hearts, barely able to restrain themselves. At stake was the freedom of every American. This is a play based on the evolution trials of the 1920s but full of meaning from McCarthyism to Trumpism and the pursuit of intellectual freedom. Just as relevant today as it was 100 years ago.
Cost
Adults: $10-$15
Youth/Seniors: $7-$12
Registration Info
Purchase tickets at KMC Onstage, Kleber Java Cafe, or WebTrac.
Advance tickets are not necessary.
Contact