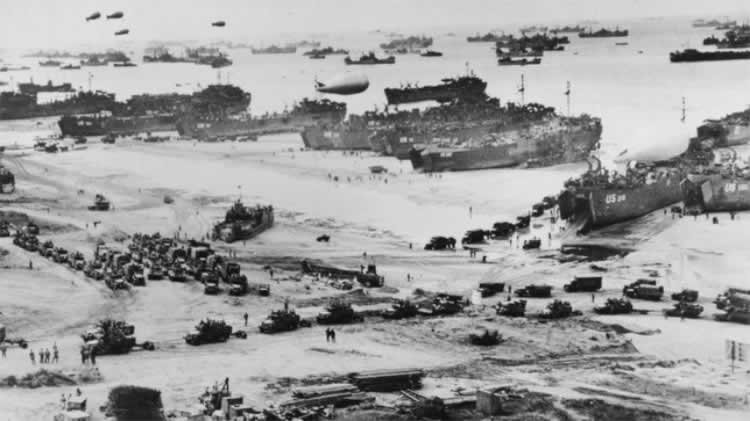 Date: May 22 2020, 6 a.m. - May 25 2020
Kaiserslautern Outdoor Recreation - Pulaski Barracks Bldg. 2905 Kaiserslautern 67661 Google Map
Relive the D-Day invasion on this one-of-a-kind Memorial Day Weekend trip which will take you back 76 years in time to June 6, 1944.
From the moment you mount up on an authentic, vintage vehicle, you will spend your day immersed in 1944. Escorted by a professional historian, you will visit the draws, monuments and memorials along Omaha Beach. Your convoy of authentic vehicles will also stop at the American Interpretation Center, Normandy Cemetery, and Pointe du Hoc before wrapping up a long and emotional day. During the program you will have the chance also to familiarize yourself with German and American equipment. This Academic Excursion on Omaha Beach contains something for each of the five senses, and is a unique combination of fun and education. This Academic Excursion on Omaha Beach contains something for each of the five senses and is an unique combination of fun and education. After this Memorial Day Weekend, you will have a new or improved appreciation for the challenges of Operation Overlord and the invasion of Normandy.
Spaces in this trip are limited and this trip historically sells out early (in 2019, it was sold out before March 1st). Reserve your space with Kaiserslautern Outdoor Recreation today!
Price:
Adults: $499 per person
Single Occupancy: $669
1 child under 12 in Triple Room with 2 paid adults: $469 p.p.
Trip Includes:
Round trip tour bus transportation
3 nights lodging at a 3 Star Hotel near Caen Memorial
Daily breakfast
"BLOODY OMAHA" Academic Excursion with professional historical guide, authentic vehicles, included lunch, memorabilia, and visits to Point du Hoc and Normandy American Cemetery
Free e-travel guidebook downloaded from Army Libraries
"QuietVOX" audio guide system
What to Bring:
Comfortable, weather appropriate shoes and clothing
Debit/Credit Card or Euro
Military ID and Passport
Departure: 6 a.m. from Kaiserslautern Outdoor Recreation, Pulaski Barracks, bldg. 2905
Return: Around 9 p.m.
Registration Info
All reservations must be made through Army Outdoor Recreation. Sign up today by contacting:

Army Outdoor Recreation, Kaiserslautern Community
Pulaski Barracks, Bldg. 2905
Cancellation Policy:
10% for cancellations made until Monday, April 6
10% plus hotel cancellation fees for cancellations made on or after Tuesday, April 7
100% for cancellations made on or after Friday, May 15

In the event that a customer cancellation results in a fee charged to Outdoor Recreation, regardless of the date of that cancellation, the total sum of those fees will be passed along to the customer.
Contact