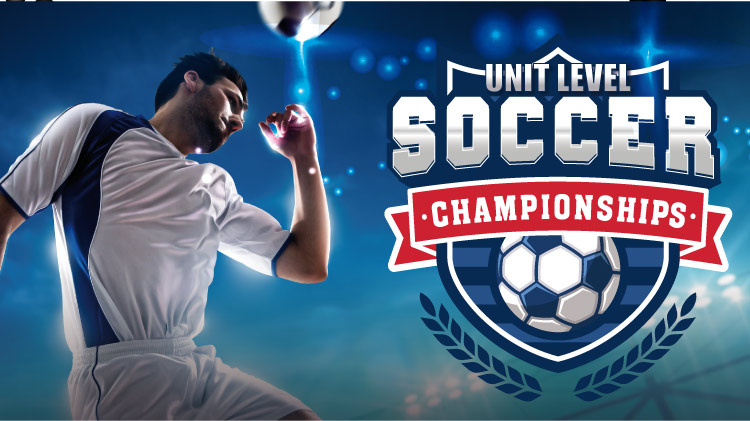 USAG Rheinland-Pfalz Unit Level Soccer Championships
Date: Sep 4, 6 p.m. - 9 p.m.
Landstuhl Cage Field - Caged Field Bldg. 3810 Landstuhl Germany Google Map
Come out and enjoy an exciting event of soccer! Come cheer on your favorite unit as they compete in the Unit Level Soccer Championships September 4 to 7 at the Landstuhl Cage Field.
Games will be held from 6-10 p.m.
Double Elimination
ID Card Holders
18 and older
Championship game Spetember 7, 6:00 p.m.
Titles:
1st, 2nd place teams will be recognized
1st & 2nd individual
MVP