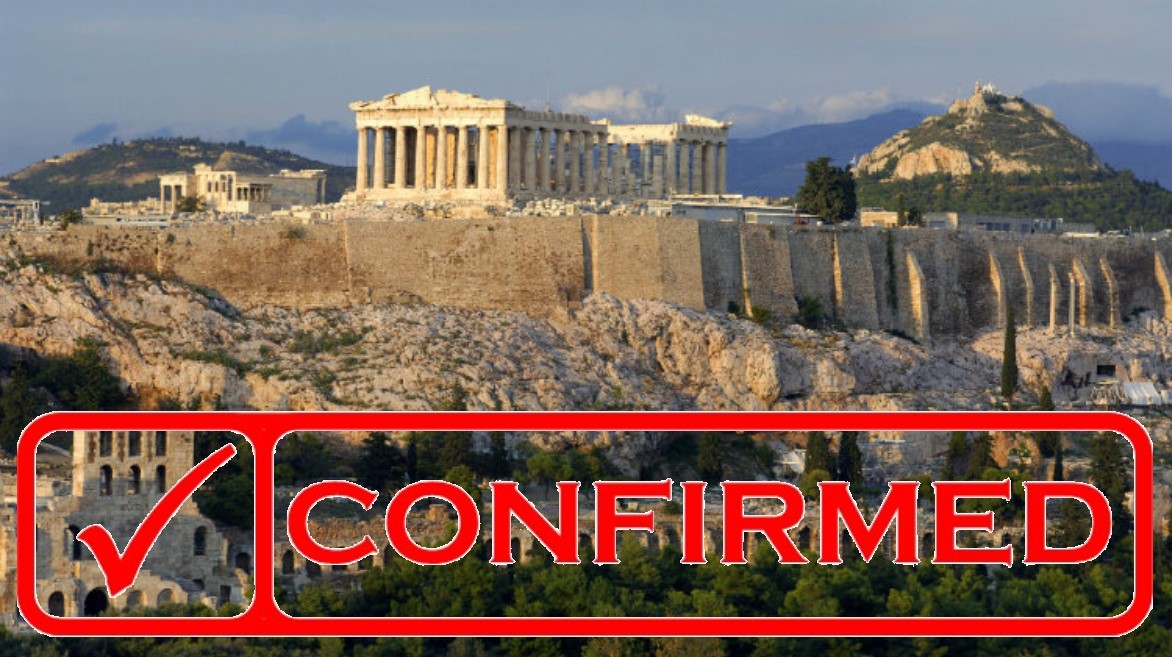 Winter Warm Up - Athens, Greece
Note: This event has already passed.
Date: Jan 16 2020, 6 a.m. - Jan 20 2020
Kaiserslautern Outdoor Recreation - Pulaski Barracks Bldg. 2905 Kaiserslautern 67661 Google Map
Escape from Kaiserslautern's winter weather when you enjoy a spring like Martin Luther King Jr. Weekend in Athens!
A really warm January day in Kaiserslautern might get above freezing, but in Athens, the average daily high in January is closer to the 50's! But a warmer climate is not the only reason to visit Athens, "The Birthplace of Democracy" was home to Plato, Socrates, Aristotle and Pericles and you will find reminders of the classical age everywhere in the lively city center. A tour of Athens will familiarize you with the citys antiquities, and your four star hotel in the city center will put you in position to make the most of your free time in "The Cradle of Western Civilization". Your weekend will also include a cooking class at the popular Taverna Diavlos which will provide you with the recipes and experience to host your own Greek dinner parties after you return.
Airline seats are limited and have an early reservation deadline. Reserve your winter warm up today with Kaiserslautern Outdoor Recreation!
Price (Valid until November 5):
Double Occupancy: $699 per person
Single Occupancy: $899
Child and infant rates available upon request based on ages and room configurations.
Lufthansa Deadline: Additional airline price supplements may apply to reservations made on or after Tuesday, November 5
Trip Includes:
Round trip transportation including free weekend parking, air travel and airport shuttles
4 nights lodging at Hotel Stanley**** or equivalent with daily breakfast
Guided tour of Athens
Greek Cooking Class at Diavlos Taverna
Free digital travel guide book downloaded from Army Libraries
What to Bring:
Comfortable, weather appropriate shoes & clothing
Credit/Debit card or Euro
Military ID and Passport
Baggage: 1 piece of stowed luggage up to 23 kg (50 lbs) and 1 piece of hand luggage under 10 kg (22 lbs)
Departure: 6 a.m. from Kaiserslautern Outdoor Recreation, Pulaski Barracks bldg. 2905
Return: Around 6 p.m.
Registration Info
All reservations must be made through Kaiserslautern Outdoor Recreation.
Download and complete the reservation form (.pdf) before contacting Army Outdoor Recreation to reserve your space.
Army Outdoor Recreation, Kaiserslautern Community
Pulaski Barracks, Bldg. 2905
Cancellations:
10% for cancellations made before 12 November
35% for cancellations made on or after 12 November
50% for cancellations made on or after 17 December
80% for cancellations made on or after 26 December
90% for cancellations made on or after 2 January
100% for cancellations made on or after 9 January
In the event that a customer cancellation results in a fee charged to Outdoor Recreation, regardless of the date of that cancellation, the total sum of those fees will be passed along to the customer.
Contact