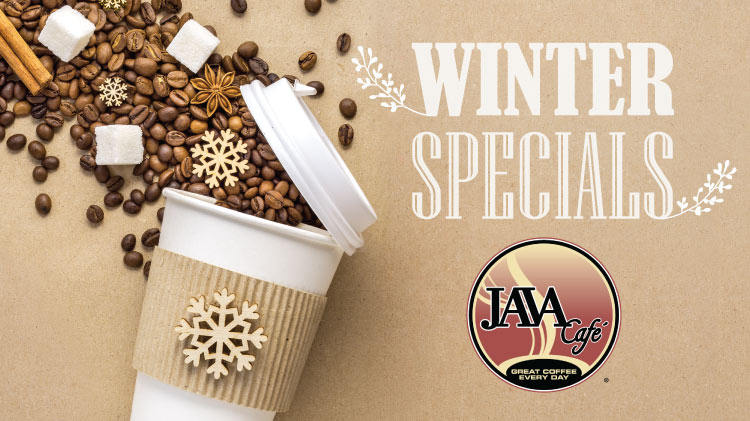 Java Cafe Winter Drink Specials
In the mood for a warm, cozy drink!? Sample each of our delicious Winter specials, available beginning Dec. 1!
Sugar Cookie Latte - A special blend of white chocolate, hazelnut and vanilla combined with espresso and steamed milk, topped with whipped cream and a sprinkle of raw sugar.
Hazelnut Macchiato - Traditional macchiato with hazelnut, drizzled with semi-sweet chocolate.
Cinnamon Dolce Latte - Sweet, with a little spice, this latte will keep you cozy all winter long!

Participating Locations:
Landstuhl Java Café
Regional Medical Center, Bldg. 3774, Kaiserslautern
DSN: (314)486-7666
Commercial: +49 (0)6371-86-7666
Rhine Ordnance Barracks (ROB) Java Café
Rhine Ordnance Barracks (ROB), Bldg. 273, Kaiserslautern
DSN: (314)493-2623
Commercial: +49 (0)631-3406-2623
Sembach Java Café
Sembach Kaserne, Bldg. 109, Kaiserslautern
DSN: (314)541-9101
Commercial: +49 (0)611-143-541-9101
Kleber Jafe Café
Kleber Kaserne, Bldg. 3232, Kaiserslautern
DSN: (314)483-8063
Commercial: +49 (0)631-411-8063
Baumholder Java Café
Smith Barracks, Bldg. 8661, Baumholder
DSN: (314)531-2898
Commercial: +49 (0)611-143-531-2898