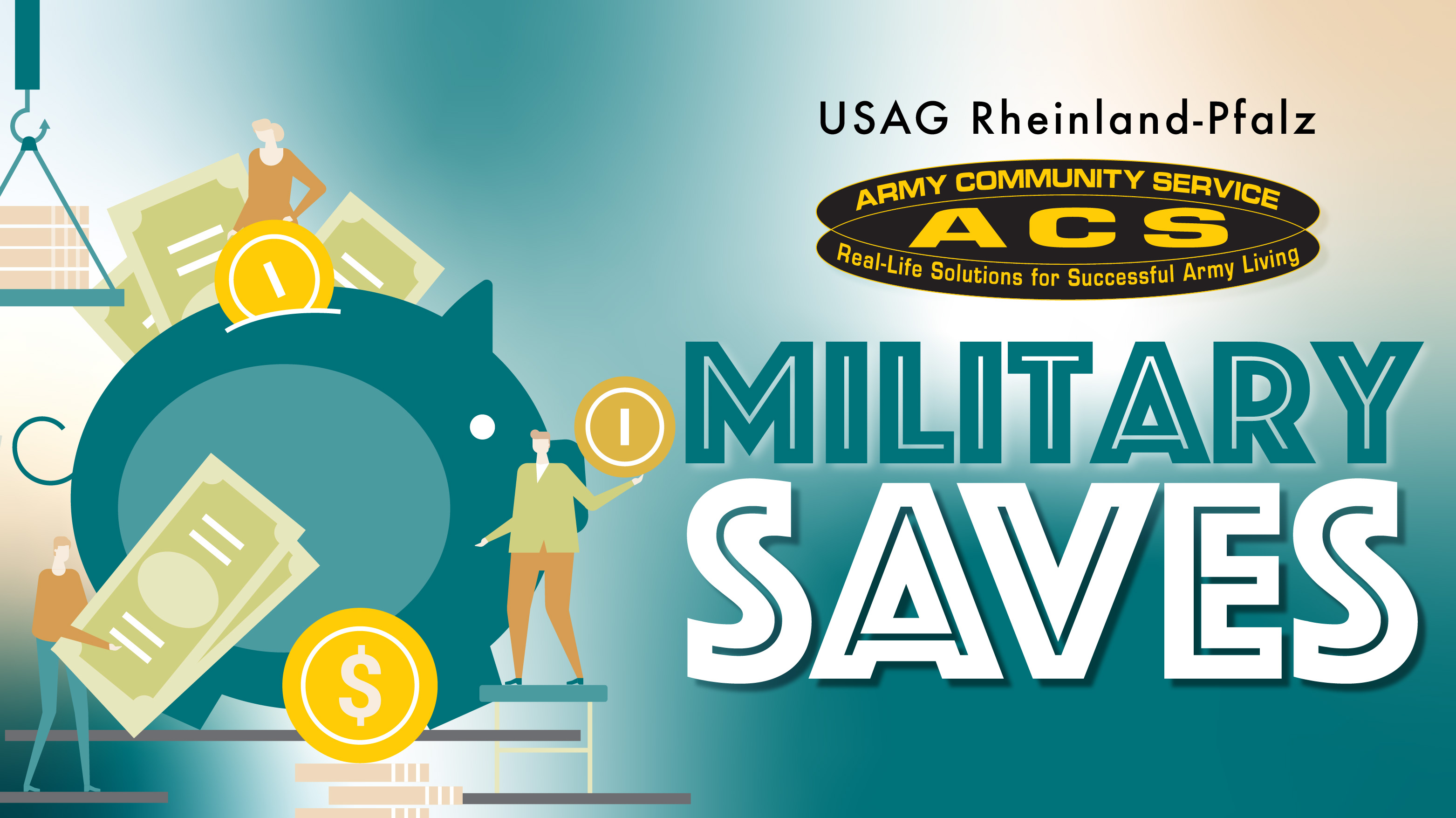 Army Community Service (ACS) - Kleber Kaserne Bldg. 3210 Kaiserslautern 67657 Google Map
Military Saves Week is an annual opportunity for installations and organizations to promote good savings behavior and a chance for Service Members and their Families to assess their own saving status. You are encouraged to join in the Rheinland-Pfalz Military Savings fun this year as we offer many financial literacy workshops to help you reach your financial goals.
Find out what your local ACS Financial Readiness is doing by visiting our Facebook Page.
February 22, 2019 9 a.m.-12 p.m.
Armstrong's Club on Vogelweh
9 a.m. - Financial Coaching for Military Members Workshop
10:45 a.m. - From Military to Civilian Benefits Workshop
February 23, 2019 9 a.m.-2 p.m.
Ramstein O'Club
9:30 a.m.-1:30 p.m. - Wealth Building Seminar covering topics such as Saving for Financial Security, Investing Fundamentals, Retirement Planning, and much more.
February 25, 2019 9 a.m-12 p.m.
Chapel Annex on Smith Barracks
9 a.m. - Money Behaviors
10 a.m. - Fundamentals of Financial Readiness
11 a.m. - Developing a Financial Plan
Contact
Military DSN Tel:

(314)541-9000