This category has no events at the moment, but you can still find facilities and programs information below.
There's tons of other great stuff on calendar or facilities & programs as well.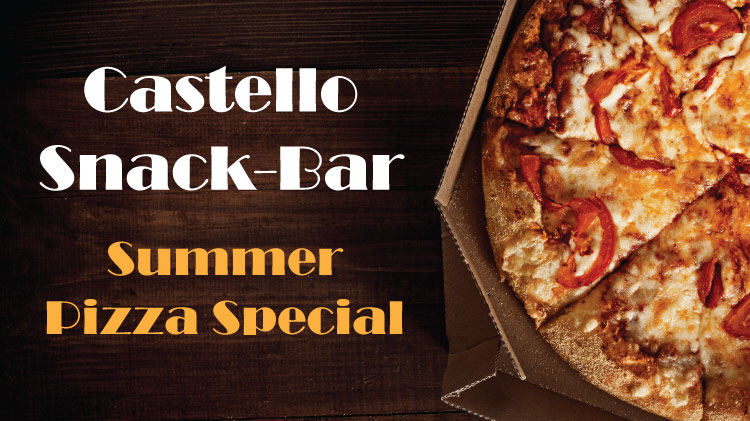 Castello Snack Bar - Vogelweh Housing Bldg. 1036 Arizona Boulevard Kaiserslautern, Rhineland-Palatinate 67663 Germany Google Map
Castello Snack Bar located inside Armstrong's Club is offering a summer pizza special.
Buy 5 pizzas and receieve a 10% discount plus a complimentary iced tea!
This pizza special is perfect for all gatherings, events, and parties!
Do not miss out, available from June 1 through August 15.
Castello Snack Bar will deliver to Vogelweh Housing, Vogelweh, Kapaun, Rhine Ordnance Barracks and Pulaski Barracks.