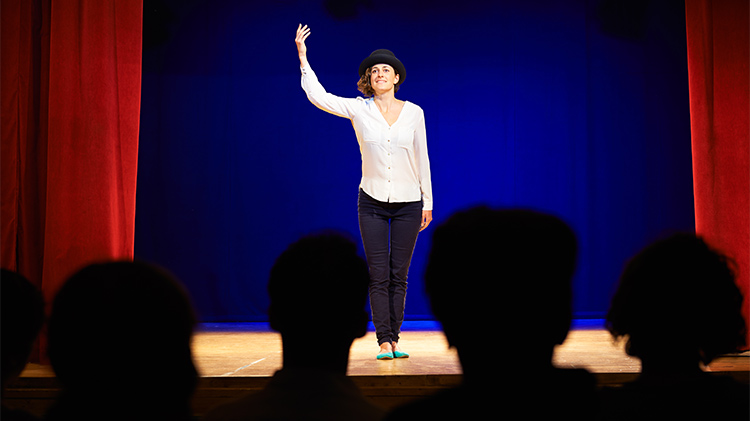 SKIESUnlimited:Homeschool Theater
Instructional Programs - SKIESUnlimited - Landstuhl Regional Medical Center, Bldg. 3819 Landstuhl, Rhineland-Palatinate 66849 Germany Google Map
Aug. 31 - Sep 28 - See times for each class below.
Did you know that children involved in theatrical arts programs outscore their non-arts student peers by an average of 65 points on SAT/ACT tests?
Theater provides a safe, secure environment where children learn myriad skill sets including:
public speaking
coping mechanisms
reading comprehension
verbal/non-verbal communication
Also noted among children and youth in theater programs:
maintain better attendance in school
stay more engaged in school
experience high academic achievement
Theatre Games:
Perfect for your showstopper! This class blends creative dramatics techniques with theatre games to build knowledge, skills, and confidence on stage and in life. We'll cover the basics of how to move on stage, theatre etiquette, vocal projection, breathing, and control, working within an ensemble, and most importantly HAVE FUN!
Shakespeare Scenes:
An introductory theatre literature session for middle and high schoolers. We'll focus on one scene (based on the composition of the class) and work through script analysis, character development and research, and how to manage the heightened language of the period.
Cost
Theatre games
5 - 12 years old
Thursdays 10-11 a.m.
$65 per session
Shakespeare Scenes
Thursdays 11 a.m.-12:15 p.m.
$85 per session
Registration Info
All participants must register with Parent Central Services.
Parent Central Services Rhine Ordnance Barracks, Bldg. 162
DSN: (314)541-9066 Commercial: +49 (0)611-143-541-9066
Contact
Military DSN Tel:

(314)541-9066